History of Motobu Udundi: 1955 - 1965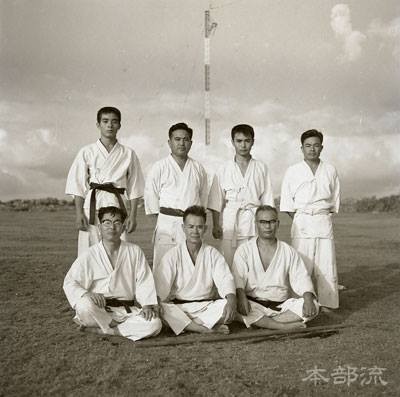 Uehara Seikichi sensei had a long history of martial arts. For over 50 years, until his death in 2004, Uehara sensei was a mentor and a teacher to many of his students.
During that time, Motobu Udundi was a secret martial art. Uehara sensei personally hand picked his students. His teaching methods and approach varied depending on the students: those selected to carry on the art, were schooled in other areas by Uehara sensei, including psychology. Uehara sensei also was able to adjust his teaching methods and style to tailor to the student, depending on their physical characteristics, ability, age and personality.
For a two year period from 2007 to 2009, in order to leave a detailed record of Motobu Udundi to posterity, the Motobu Udundi Martial Arts Association conducted a comprehensive investigation, asking Uehara Seikichi sensei's senior students for assistance.  
What is recorded here is not just the story of Motobu Udundi; it also contains first hand testimony from many sources, precious for the future generations for the development of Okinawan karate. Among those who kindly participated in the project, some have already passed away. We would like to take this opportunity to extend our sincere gratitude once again to those individuals for their help.